Food Waste
"If food waste were a country, it would be the world's 3rd largest emitter of greenhouse gases, behind US & China." – Roff Smith, National Geographic. Read the full article here.
Throwing fresh, healthy food away deprives those who need it most in our communities but who often find themselves without the financial resources to buy it.
Food that we throw into our landfills damages our planet by emitting harmful amounts of greenhouse gases — enough to make food waste the third largest contributor to global warming worldwide. It also is harming the quality of our water and threatening the biodiversity of our planet.
In September 2015 the United States established the first-ever national goal for reducing food waste, aiming at a 50 percent reduction by 2030. All of us can help that goal locally by supporting groups like Friendship Donations Network.
Friendship Donations Network is an Endorser of the EPA's Food Recovery Challenge.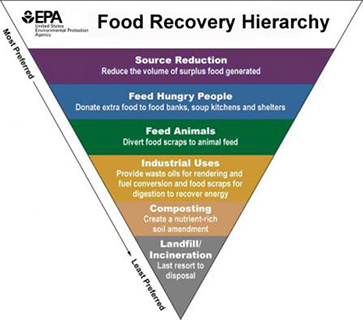 Source: EPA