Volunteer
FDN would not exist without the amazing volunteers who dedicate their time to rescuing food and reducing hunger in our communities.
FDN needs reliable volunteers who can work independently. Volunteer opportunities include:
Food pickups and sorting

 

Phone Team
Photographer
Volunteer Outreach

 

Recipient Partner Support
Community Outreach
Neighborhood Food Hubs

 

Facility Maintenance

 

Gleaning
Other Skills & Contributions
Find more details about volunteer opportunities here.
Volunteer Spotlight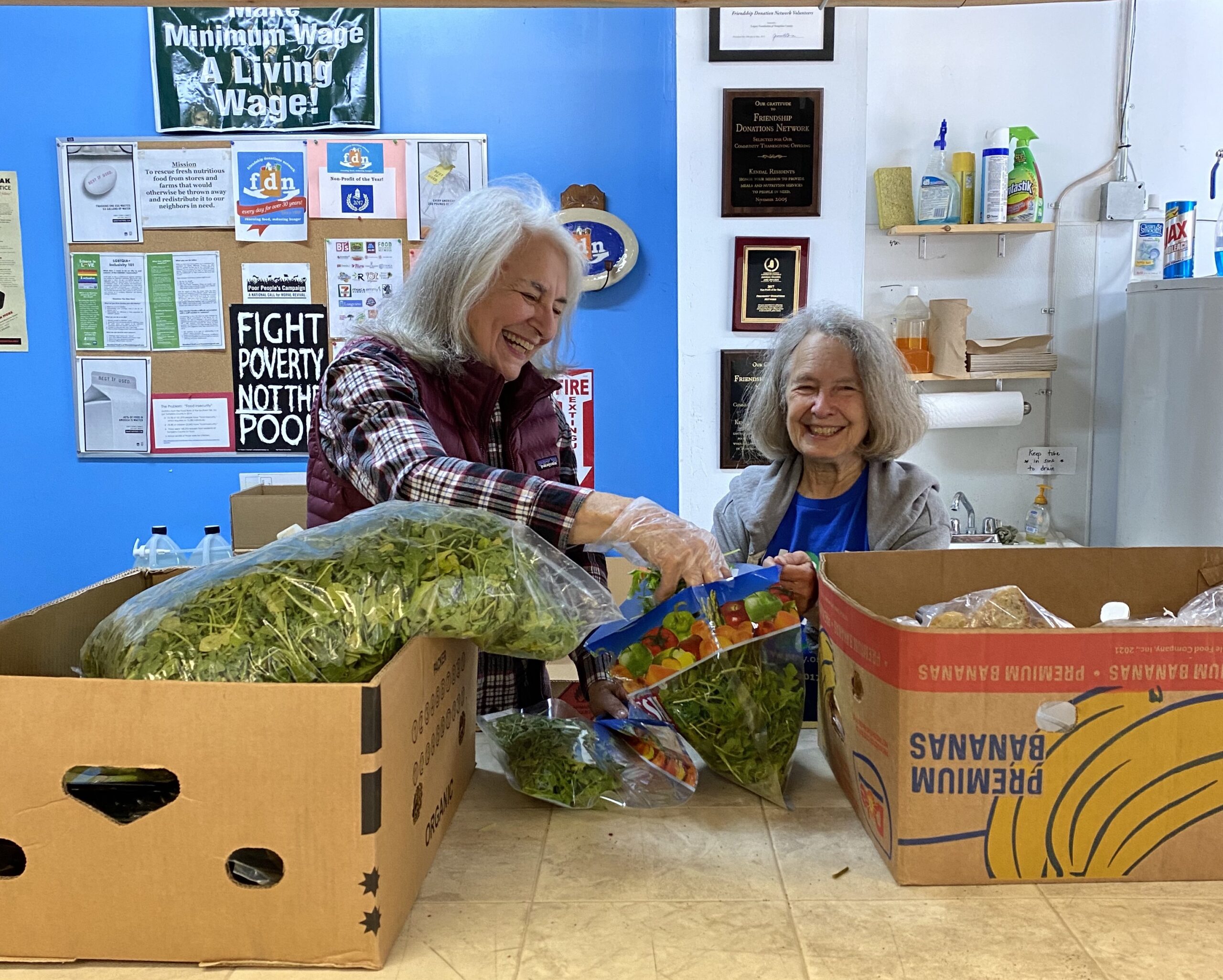 By Brigid Higgins, May 2022 As an intern at FDN, I have spent every Friday morning for the last few months volunteering alongside longtime FDN volunteers Robbie Sanders and Nancy Siegele. The Friday morning pick-up has become second nature to them both; watching them work so intuitively is incredibly impressive. Nancy and Robbie know what […]
Contact us if you are interested in volunteering with Friendship Donations Network.
info@friendshipdonations.org
(607) 216-9522