Join FDN at the Ithaca Alternative Gift Fair
"Green Up" Your Holidays at the Ithaca Alternative Gift Fair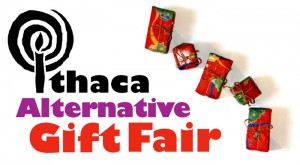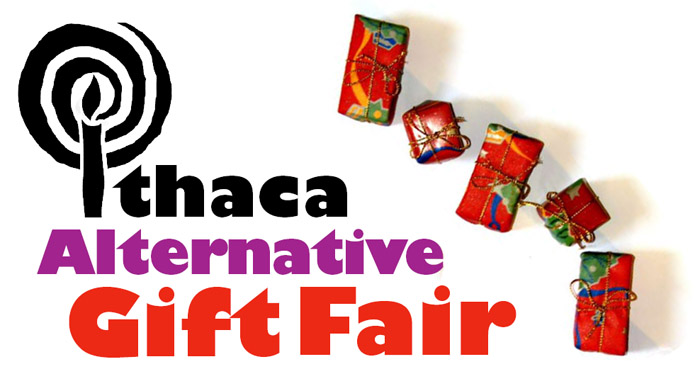 The 10th Ithaca Alternative Gift Fair will be open on December 7, from 11 am to 6 pm, at the First Baptist and First Presbyterian churches bordering Dewitt Park, near the corner of North Cayuga and Court Streets in downtown Ithaca. This year's fair hosts 60 local not-for-profit organizations and features 300 gifts of charitable donations.
 The gift fair offers an earth-friendly alternative to buying more materials goods and brings people together in the holiday spirit. Shoppers can browse among specific gifts that have meaning for those on their gift lists, such as $5 for a hot meal for a frail older person, $10 for a homeless teen to do laundry or get a bus pass, or $20 to keep an animal in a shelter for a week. They can also talk to representatives of each organization and get the story behind the gifts they buy.
All of the gifts can be purchased online from December 8 through 31 on the fair's website: www.ithacaaltgiftfair.org. In conjunction with Giving Tuesday, early bird online giving – and a preview of the gifts – will also be available December 3 through 5.
For more information, contact the IAGF at ithacaalternativegiftfair@gmail.com.