Visit FDN at the 2011 Ithaca Alternative Gift Fair!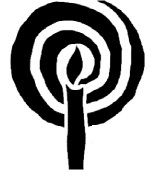 The 8th annual Ithaca Alternative Gift Fair will be held on Saturday December 3 at two adjacent locations on Dewitt Park. FDN is honored to participate again at this special community event.
The mission of the Ithaca Alternative Gift Fair is:
"To provide our community with a meaningful alternative to holiday gift-giving – one which celebrates personal charity, community health and well being, and the preservation of the planet."
Please tell your friends and family about this fun way to bypass the annual stress of holiday shopping and accumulation of "stuff" while honoring friends and relatives with donations to causes that fit their values. FDN will be at Table #36 in the The First Presbyterian Church. We look forward to seeing you on December 3!